Founded on Experience & Expertise
---
Hardy B. Traylor established his own law firm in 1976 after years working in liability claims for a major insurance company. Mr. Traylor used this experience to advantage for his clients and set the firm policy that we must protect the clients' rights because no one else will.

Reginald P. Morris joined his practice with Hardy B. Traylor in 1985 to strengthen the trial capability of the firm. Mr. Morris had extensive experience in personal injury trial work and established the firm policy that TM&E is prepared to litigate large claims and small claims, when necessary, to obtain justice for our clients.

Traylor, Montgomery & Elliott's team of lawyers and paralegals are prepared to fight for your justice and reclaim what was yours before the personal injury accident. Traylor, Montgomery & Elliott's lead attorneys, Elwood V. Elliott and John W. Montgomery, Jr, continue the firm's commitment to experience and expertise.
---
ELWOOD V. ELLIOTT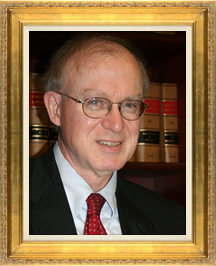 eelliott@tmande.com

Elwood V. Elliott – Personal Injury & Social Security Disability

Elwood V. Elliott graduated with his Bachelor's from the University of Richmond in 1973. He then went on to pursue his Master's at Rutgers University (1975) and his Juris Doctor degree from Marshall-Wythe School of Law at the College of William & Mary (1979).

Elwood focuses on all areas of Personal Injury Law and Social Security Disability.

Elwood is currently a member of the Petersburg Bar Association, Chesterfield Bar Association and The National Organization of Social Security Claimants' Representatives. Elwood is active in the Lebanon United Methodist Church and the Chester Civitan Club.

Elwood has been an attorney with TM&E since 1979.
---
JOHN W. MONTGOMERY, JR.




jmontgomery@tmande.com
John W. Montgomery, Jr. – Personal Injury (mediation and trials in all courts)

John W. Montgomery, Jr. graduated from the United States Military Academy at West Point with his Bachelors in 1985. Following graduation, John served as an Infantry officer in a variety of leadership positions, including Company Commander during Operation Dessert Shield. In 1994, he earned his Juris Doctor degree from Tulane University Law School.

John focuses his practice on helping injured persons recover for their injuries. His cases include car accidents, pedestrian/auto collisions, falls, lead-poisoning, and other events involving injuries and damages to individuals. He is currently a member of the Richmond Bar Association, Henrico County Bar Association and Virginia Trial Lawyers Association. Since 2008, John has served as an elected member of the Henrico County Public School Board representing the Varina District.

John brought his extensive trial and mediation experience to TM&E in 2007.